For a cost-effective and time-saving move, use our Pimlico man and van service SW1V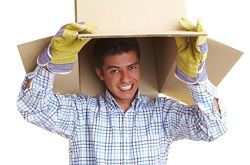 With our long track record of fully satisfied customers, you'd be silly not to hire Pimlico Removals. If you do not require a full removals service SW1V, and you only have a small amount of items that need to be moved, you ought to use our popular Pimlico man with a van service. So for example, if you are only transporting your furniture into storage, or if you are transporting a bed to your friend's house or something like this, it would be much more cost-effective if you used our Pimlico man and van service SW1V. Whether it is for your domestic move or commercial move, we offer it all at a fraction of the price you would pay for a home removals service. Our man and van service SW8 is incredibly popular and this is in fact the favored option among our customers. As a company that has been operating for over 10 years, we believe we have what it takes to make your move 100% stress-free. If you would like to find out more about our Pimlico removal services, don't hesitate to get in touch on 020 3743 3104 and we'll be glad to offer our help and support. Plus, you'll be given a free quote.
If you only have a small quantity of items to be moved, don't waste your time or your money on an expensive home removal service SW1V. Instead, opt for our man and van service. It is highly popular amongst our clients. And it is no wonder why. It's cost-effective and time-saving. You have nothing to lose. The same applies to those of you wanting to move commercially.If you only have a few office items that need transporting, there's no point in using a full commercial removals service. Take advantage of our man and van service. Our excellent team of movers SW1V will transport your items safely and swiftly. With their experience and expertise, your move is guaranteed to go smoothly. The team has been highly trained to meet high standards, so we are sure you will be satisfied with their service. You have a wide choice of vans to choose from. We have a range of company vans that are both modern and clean. In other words, they are ideal for transporting your belongings. Plus, they're equipped with all the latest equipment needed for a successful move. All of our drivers are qualified in driving all sized vehicles and you can be certain that they will transport your belongings safely.
Whatever reason you have for wanting to use our man and van SW1V Pimlico, it doesn't matter. All that matters is that you take advantage of it. Pimlico Removals wants to provide you with an affordable removals service that you'll benefit from. We think that our man and van service is suitable to all of you needing a small move. Whether you are moving a few items into storage, or moving a few bits of office equipment into a new office, we can provide you with whatever you need. In our opinion, moving should not be at all hectic. As long as you do it right, you can indeed achieve a smooth move. Our man and van hire Pimlico gives you the opportunity to move items at an affordable price that isn't going to break your bank balance. For a free quote, call our office today on 020 3743 3104. Let us help you with your Pimlico move.